MOBILE HOME PARKS FOR SALE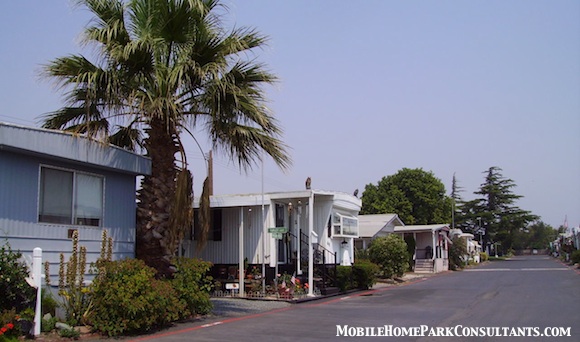 Mobile Home Parks for Sale
MOBILE HOME PARKS FOR SALE
IT'S ALL PART OF OUR JOB AS MOBILE HOME PARK CONSULTANTS
Presented below are a collect of Mobile Home Parks from around the country that you can purchase. Most are not on the market. We consult dozens of Mobile Home Park Owners, helping them to problem-solve, and make their Mobile Home Parks run better. We oversee the ongoing Mobile Home Park Management and Operations, the Bookkeeping, and in many cases, the Improvement and/or
'Turn-Around'
of the property. In such cases, because of our close involvement we are privy to the most complete and accurate information available on the property. It also places us close to the Mobile Home Park Owner, who may express an interest in selling the property well before he actually places it on the market. RLM Properties consider it part of our job, as Mobile Home Park Consultants, to maximize our clients' returns on their Mobile Home Park Investments, including preparing their Mobile Home Parks for Sale. We also consult with new clients, who want to
buy a good Mobile Home Park
, and help them locate and identify the good ones. We also Conduct the Due Diligence for our Clients on Mobile Home Parks that they are purchasing, or considering purchasing.
For more info, call
(209) 996-4075 or EMAIL US
.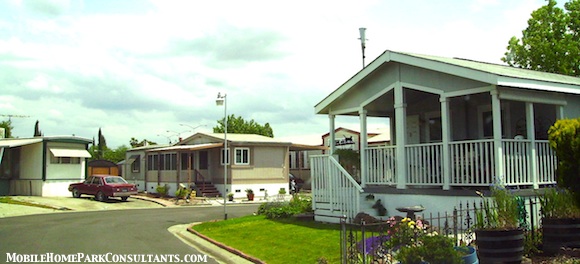 MOBILE HOME PARKS FOR SALE
GETTING THE RIGHT PARK IS EVERYTHING!
The time to talk to a Mobile Home Park Consultant is
before
you Buy or Sell a Mobile Home Park. Many of our clients come to us after having purchased a park that doesn't perform well, then ask us to fix it. But some things simply can't be fixed, and those are the parks that you, as a savvy investor want to avoid. That's part of our job at MHP Consultants, to help you avoid the problem-parks, and the under-performing parks. On the flip side, many Mobile Home Park Owners call us after they're already in escrow, having sold their parks for a lower price than they should have, because the park simply wasn't wasn't ready to sell yet. Mobile Home Parks need to be prepared in advance for sale, if you want to get a good price.
For more info, call
(209) 996-4075 or EMAIL US
.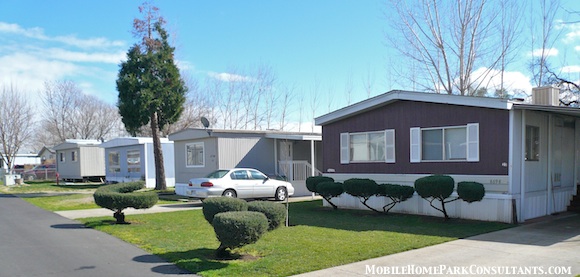 MOBILE HOME PARKS FOR SALE
THERE IS A SHORTAGE OF 'GOOD' MOBILE HOME PARKS
While there are hundreds, perhaps thousands of Mobile Home Parks on the market today all over the internet, there really aren't that many that provide the necessary combination of ingredients to make it worth investing in. Those few get snapped up quickly, and the rest are passed up by savvy investors, leaving the internet flooded with
'the leftovers'
. If you want to Invest in a Mobile Home Park, then you'll want to make sure all those ingredients are there, and that you're not just looking at someone else's leftovers. And if you're thinking of Selling a Mobile Home Park, you'll want to get top dollar without it
becoming
one of the leftovers. It's a complicated business if you've never done it before. At MHP Consultants, we do it every day, all day. Don't go through this alone, don't risk your money, don't expose yourself to hardship and stress.
For more info, call
(209) 996-4075 or EMAIL US
.
---
---
If you have questions about your MHP
or you're thinking of buying or selling a MHP, call
CCI Investments, LLC
THE MOBILE HOME PARK CONSULTANTS
at (209) 996-4075 or 
EMAIL US
.
---
NATIONWIDE MOBILE HOME PARK CONSULTANTS
As professional Mobile Home Park Consultants, what we do for you is help you locate a suitable property, conduct the due diligence, create a plan for the operation and/or turn-around of the park, the implement the plan. Our professional consulting services go beyond simple property management. We hire, train and supervise the onsite Manager and other staff, we oversee the collection and deposit of rents, we pay the bills, keep the books, problem-solve, evict problem-tenants as needed, fill vacancies, and much, much more. On turn-around projects, our services include overseeing all repairs, improvements, purchases of new homes, etc. The bottom line for the investor is this: with excellent professional consultants overseeing all aspects of your park's operation and management, it is possible to maximize your returns and avoid headaches and costly mistakes.
And on the subject of costly mistakes, we often receive calls from MHP owners who are having problems with a park they already own. They retain us to turn those parks around, get them in shape, and often ready to sell. So we have a rich source of Mobile Home Parks to show our clients that have good records (we keep the books), a manager that we know and trust (we probably trained him), without the hidden problems that come with buying an unknown property. These parks are not on the market. But in many cases the sellers will sell them. Call us today at
(209) 996-4075
or
EMAIL US
, to get more info on some of the parks we're doing right now.
We also offer our clients a 'mentoring program', where we will teach the park owner just what we do so that they can do it for themselves someday, if they so choose. Most don't, because it makes more sense to have us do it for them. Call us to get all the facts on our mentoring program, and all our MHP Consulting Services.
---
HOME PAGE
About Us
Contact Us
Mobile Home Parks FOR SALE
Mobile Home Park MANAGEMENT
Mobile Home Park Investment EVENTS
REI Expo-Dallas 2014
---
If you need help with a Mobile Home Park, or want to buy or sell one, call
The MOBILE HOME PARK CONSULTANTS
(209) 996-4075
or EMAIL US