MOBILE HOME PARK MANAGEMENT
MOBILE HOME PARK MANAGEMENT
GOOD MANAGERS vs. BAD MANAGERS
Mobile Home Park Management is THE most important aspect of MHP Operations. Out of all the various elements that it takes to make a good return on investment with your Mobile Home Park is Management. The importance of Mobile Home Park Management cannot be overemphasized. We have a saying in this business:
"As goes the manager, so goes the park."
Good manager, good park. Bad manager, bad park. And while it is certainly possible to have a good manager and still have a bad park, it's nearly impossible to have run a good, profitable Mobile Home Park with a bad manager at the wheel. We've seen it all, in this business. Managers who never leave the office, or even pick up the phone. Managers who can't seem fill the vacancies. Managers who gossip, take sides, or cause problems with tenants in the park. Managers who drink or do drugs. And worst of all, managers who steal and/or lie. Again, we've seen it all. But, RLM Properties consults on over 50 Mobile Home Parks across the country, and we generally do a good job picking good managers (but of course, it's not a perfect science, we make mistakes too, just not that often).
For more info, call
(209) 996-4075 or EMAIL US
.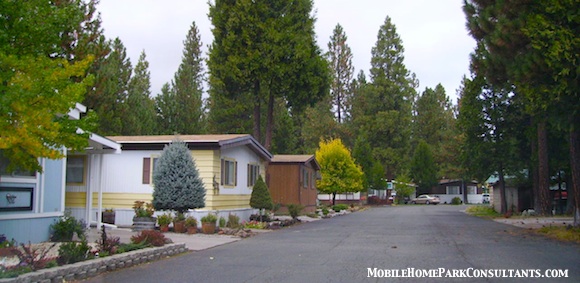 MOBILE HOME PARK MANAGEMENT
CHOOSING THE RIGHT MANAGER IS JUST THE START
So, choosing the right manager is of paramount importance, but the job just begins there. Because, without proper training, ongoing supervision and oversight, practical systems in place, accurate financial accounting, good follow-up and follow-through (doing what you say), even a good manager can go sideways. Because Managers are people, and people quickly, automatically
'adjust'
to their situation. In other words, if your Onsite Manager sees that you're not coming around to check on him, he could get sloppy. If they find that you never send the repair money that they asks for, they may stop doing repairs altogether. And, if they realizes that you don't keep accurate books, they might start stealing. In other words, you should assume that whatever slack, sloppiness or lack of organization that you have in your system will be fully exploited by your manager, to the detriment of the park, and your Return on Investment.
For more info, call
(209) 996-4075 or EMAIL US
.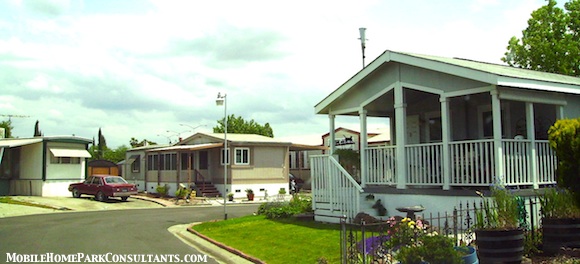 MOBILE HOME PARK MANAGEMENT
DIFFERENT LEVELS OF MANAGEMENT
There are different levels and types of Management for all types of investments and Real Estate Investments. Starting with the Owner and working down toward the property, here are the different levels of Mobile Home Park Management:
MOBILE HOME PARK OWNER
This could be an individual, a couple, a small group of investors (a partnership, C-Corp, S-Corp, LLC, etc.), or a large investment group (a Syndication, REIT, etc.). Smaller Investors often try to Self-Manage their Mobile Home Parks. Even owners with Real Estate Property Management experience often don't do well self-managing their parks because Mobile Home Parks ofter some unique Management challenges.
MOBILE HOME PARK CONSULTANTS
This is what we do, here at RLM Properties. We oversee every aspect of the Onsite and Offsite Management of your Mobile Home Park. The only ones higher in the Management Structure than the Mobile Home Park Consultant are the Owners themselves. The Consultant creates a complete, comprehensive plan for the Management, Operations, Repair, Maintenance, Improvement, and Exit Strategy. Subject to the Owner's approval, the Mobile Home Park Consultant then oversees the Offsite and Onsite Management staff and all other Employees (Maintenance and Repair Personnel, Bookkeepers, Accountants, etc.), to facilitate the accomplishment of the plan for the park.
OFF-SITE MANAGEMENT
Typical real estate "Property Managers" generally fall into this category. The Off-Site Manager may be an individual, a small or large group, or a professional Property Management company. Most have general real estate management experience, but very few are specialized in the operations of Mobile Home Parks, which can be very different from other types of real estate. The Off-Site Manager usually reports to the Property Owner, unless there is a Mobile Home Park Consultant in the loop, like RLM Properties. The Offsite Manager oversees the On-Site Manager and other onsite employee staff. Most professional off-site managers are very professional and good at what they do. They just don't do many Mobile Home Parks. And their activities are usually limited to normal, ongoing operations, and routine Repairs and Maintenance. They don't usually formulate plans to elevate the property's Net Income and increase it's Value, then implement the plan from start-to-finish.
ON-SITE MANAGEMENT
An On-Site Manager at a Mobile Home Park generally lives in the park him or herself, and manages the day-to-day operations of the park. The collect rents, serve notices, solve tenant problems, answer questions, oversee general maintenance and repairs, keep simple books for rents, deposits and refunds, rent empty units and/or spaces, and keep the upper levels of Management and/or the Owner informed.
For more info, call
(209) 996-4075 or EMAIL US
.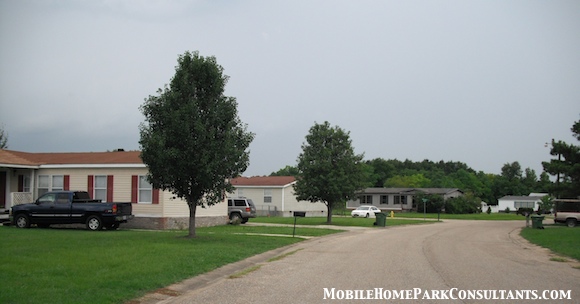 ---
If you have questions about your MHP
or you're thinking of buying or selling a MHP, call
CCI Investments, LLC
THE MOBILE HOME PARK CONSULTANTS
at (209) 996-4075 or 
EMAIL US
.
---
NATIONWIDE MOBILE HOME PARK CONSULTANTS
As professional Mobile Home Park Consultants, what we do for you is help you locate a suitable property, conduct the due diligence, create a plan for the operation and/or turn-around of the park, the implement the plan. Our professional consulting services go beyond simple property management. We hire, train and supervise the onsite Manager and other staff, we oversee the collection and deposit of rents, we pay the bills, keep the books, problem-solve, evict problem-tenants as needed, fill vacancies, and much, much more. On turn-around projects, our services include overseeing all repairs, improvements, purchases of new homes, etc. The bottom line for the investor is this: with excellent professional consultants overseeing all aspects of your park's operation and management, it is possible to maximize your returns and avoid headaches and costly mistakes.
And on the subject of costly mistakes, we often receive calls from MHP owners who are having problems with a park they already own. They retain us to turn those parks around, get them in shape, and often ready to sell. So we have a rich source of Mobile Home Parks to show our clients that have good records (we keep the books), a manager that we know and trust (we probably trained him), without the hidden problems that come with buying an unknown property. These parks are not on the market. But in many cases the sellers will sell them. Call us today at
(209) 996-4075
or
EMAIL US
, to get more info on some of the parks we're doing right now.
We also offer our clients a 'mentoring program', where we will teach the park owner just what we do so that they can do it for themselves someday, if they so choose. Most don't, because it makes more sense to have us do it for them. Call us to get all the facts on our mentoring program, and all our MHP Consulting Services.
---
HOME PAGE
About Us
Contact Us
Mobile Home Parks FOR SALE
Mobile Home Park MANAGEMENT
Mobile Home Park Investment EVENTS
REI Expo-Dallas 2014
---
If you need help with a Mobile Home Park, or want to buy or sell one, call
The MOBILE HOME PARK CONSULTANTS
(209) 996-4075
or EMAIL US